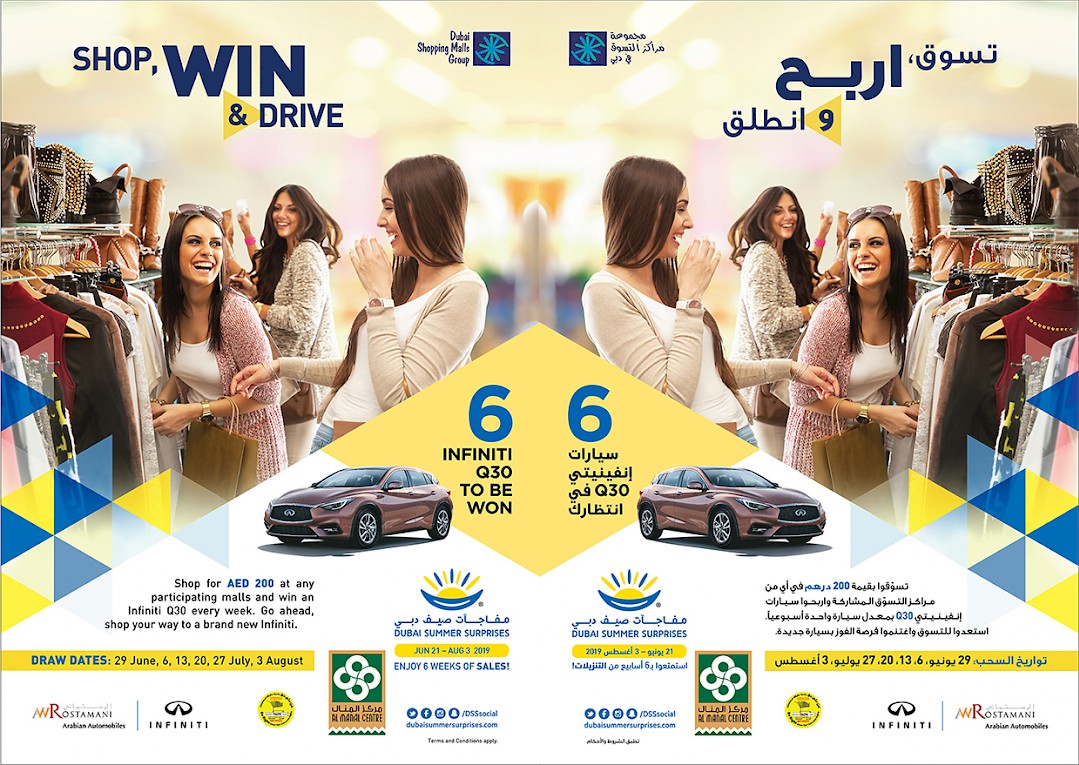 Dubai Summer Surprises!
SHOP, WIN & DRIVE

Shop for AED 200 and win an Infiniti Q30 every week.

Go ahead, shop your way to a brand new Infiniti.

Duration: Jun 21 - Aug 3 2019

Draw Dates: 29th June, 6th July, 13th July, 20th July, 27th July and 3rd August 2019.

مفاجات صيف دبي
تسوق، اربح و انطلق

تسؤقوا بقيمة ٢٠٠ درهم في أي من مركز المنال و اربحوا سيارات إنفينيتي Q30 بمعدل سيارة واحدة أسبوعيآ. استعدوا للتسوق واغتنموا فرصة الفوز بسيارة جديدة.

المدة: ٢١ يونيو - ٣ اغسطس ٢٠١٩

تواريخ السحب: ٢٩ يونيو، ٦، ١٣، ٢٠، ٢٧ يوليو و ٣ أغسطس.